BuyUcoin : Signup to Get ₹199 worth Bitcoin (Withdrawal process Added)
Steps to Register :

1. First Signup From Here (Important) : https://bit.ly/3owwuDn
2. Now Download App & Login : Go to Rewards Section & Apply Below 3 Promocodes One by One.
BUYUCOINFREEBTC
50DOGE
50SHIBA

You will get ₹199 in Total Rewards.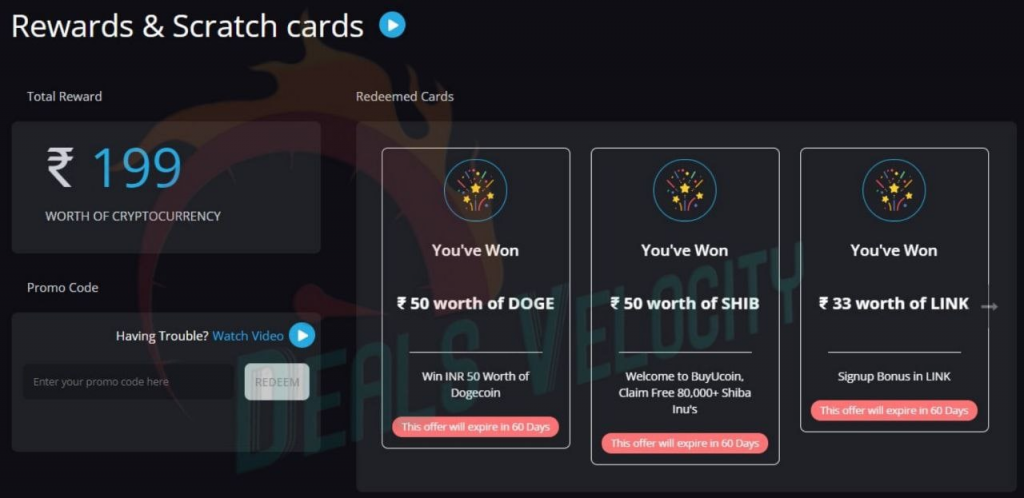 Withdrawal Process :
1. Click on Account, Go to KYC , submit front & back of adhar & pancard & selfie. Kyc process is instant verified.
2. Add Bank details & also add UPI address in UPI section.
3. Go to wallet >>deposit>>Indian Rupees INR>>Payment method>>UPI
Enter ₹100 ,click on request .pay ₹100 from upi
Instant add money complete.
4. Click on Buy & sell
Now u have 33 in bitcoin,chainlink,ethereum.
50 in shiba, doge.
5. Select Doge
Enter 100 in amount .
Click 100% , preview & buy , instant buy.

6. Now again click buy & sell . Select sell
Select Doge , click 100%
Preview & sell, instant sell.
7. Repeat Same Steps 4,5,6 for Bitcoin,chainlink & shiba . Eth cant be redeem ,it's locked.so ignore that
8. Now u will have approx ₹ 249 in wallet .
Click on – (Minus) option to withdraw
Now click Max to withdraw full wallet amount.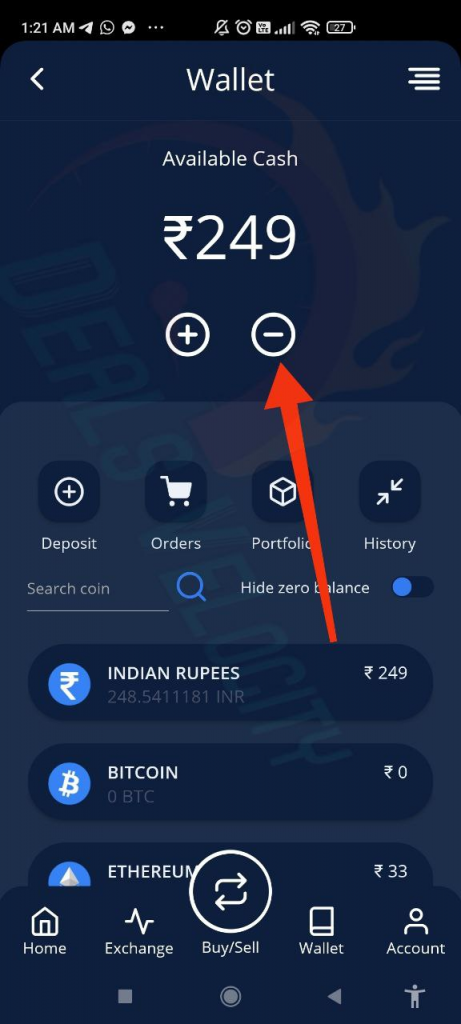 9. Continue, next page u have to verify via Google authentication code. download Google authenticator app from playstore & scan QR code which u get from buyucoin, now enter OTP from Google auth in buyucoin ,verify OTP via email & confirm withdraw .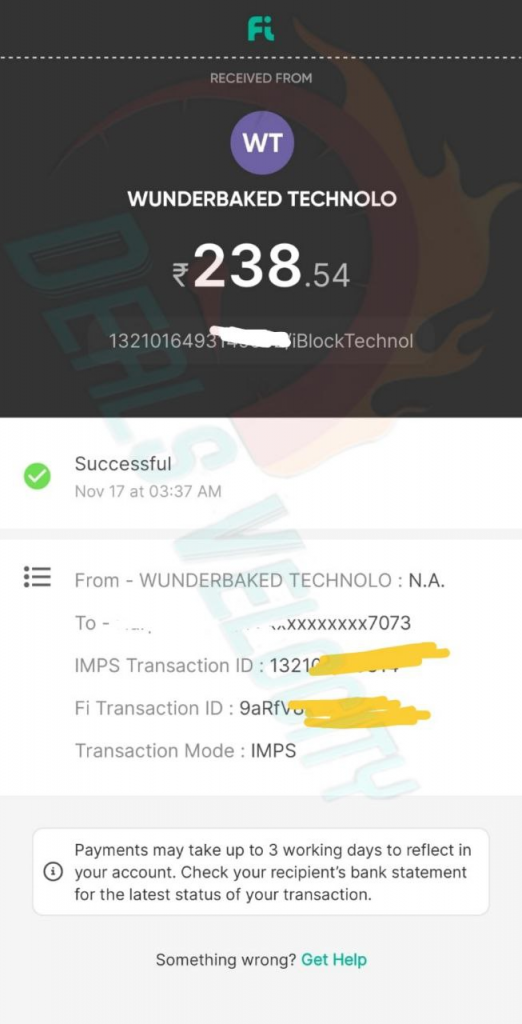 10. Done instantly or within few minutes you will get redeemed amount in bank. Happy Looting.